Children's Ministry
Beverly Hills Baptist Church Children's Ministry
Preschool - Elementary School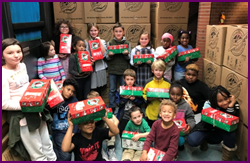 CHILDREN'S MINISTRY MISSION
· To help children of all ages love God and people
· To help children develop a personal relationship with Jesus Christ
· To equip parents with Christian values to instill in their children
CHILDREN'S MINISTRY VISION
To see children grow as Jesus did - in favor with God and man (Luke 2:52)
CHILDREN'S MINISTRY VALUES
· To welcome children as Jesus did
· To love children as Jesus did
· To disciple children as Jesus did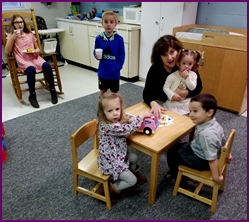 Join Us
We invite you and your family to be a part of the Children's Ministry at BHBC. Below you will find a snapshot of some of the ministry offerings for these age groups. If you would like to learn more about the ministry opportunities available for children, please call 828-298-4623. We welcome your questions.
SMALL GROUPS/SUNDAY SCHOOL
Sunday, 9:45 a.m.
Small groups for ages 6 weeks to Grade 5 are offered every Sunday morning beginning at 9:45 a.m. Caring group leaders use age-appropriate materials to teach Biblical lessons and Christian principles. The children's area can be entered through the lower level under the portico. The interior door is locked after 10 a.m. for the security of our children. Visitors can ring the bell to be greeted and enter.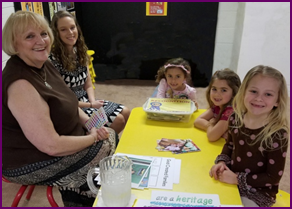 KIDS WORSHIP /NURSERY Sunday, 10:55 a.m.
Nursery is available for infants and toddlers, birth through age 3. During Worship Service, Children's Church begins after the Children's Sermon. Children are led to the children's ministry area for "kid-style" worship. This is a worship time specifically designed for preschoolers (ages 4-5) and elementary-age children. This learning experience includes a Bible lesson, Bible verses, crafts and exciting music. For children who choose to remain in the sanctuary during the Worship Service, busy bags are available in the church foyer.
TeamKIDS WORSHIP - Wednesday, 5:30—6:45 p.m.
TeamKIDS is designed for children ages 3-5th grade. It is a recreational-based club for children. The motto for TeamKIDS is "Learning about God, Using the Bible and Living for Jesus." Bible lessons, scripture memorization and life application are taught by incorporating activities and games to make learning fun. A mission's component is included, and each week the children conclude their time with music led by Ms. Becky.