Family 2 Family Ministry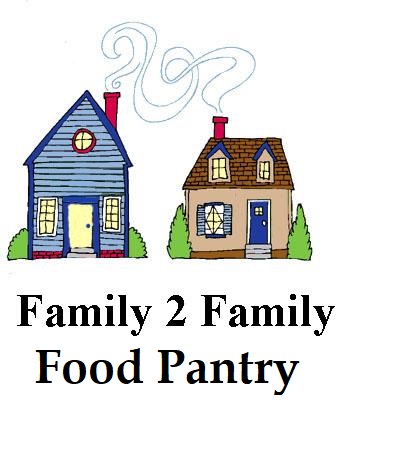 The mission of the Family 2 Family Ministry is to connect Christian churches in the East Asheville community to minister to the critical physical needs of families in our own back yard. 
Our focus is the students and families of Haw Creek and Bell Elementary Schools.
There are many ways to serve within this ministry!  For more information, please contact Marilyn Greene at 828-298-1093.
Family 2 Family Churches
Bethel United Methodist
Beverly Hills Baptist
East Asheville Methodist
Grassy Branch Baptist
Groce Methodist
See latest news: JULY 2022 UPDATE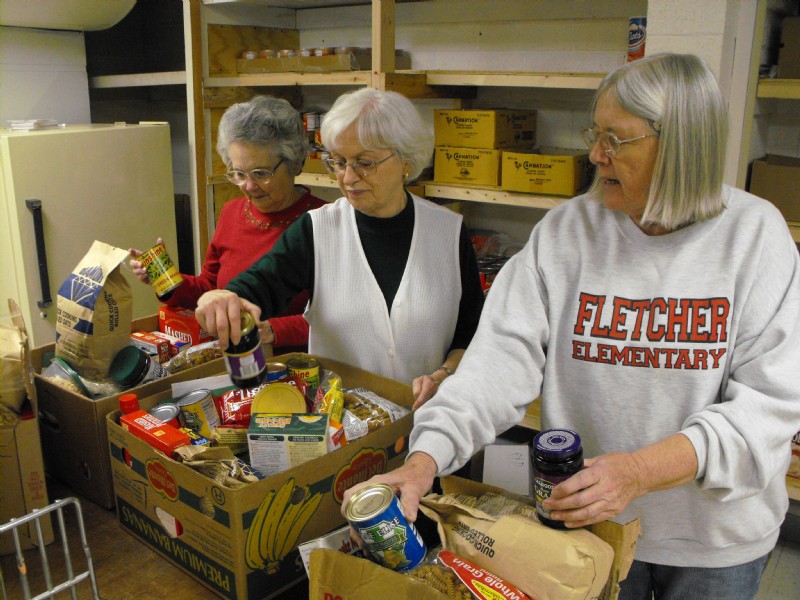 Family to Family Food Pantry
Supported financially and with volunteers from the above churches, our food pantry is housed at Beverly Hills Baptist Church and is open on the 2nd and 4th Thursday evenings of each month. We provide food boxes and other important non-perishable items to an average of 40 East Asheville families each month. Volunteers are needed on the 2nd and 4th Tuesday to stock the pantry and on these Thursdays to greet families and deliver the food to their cars.
School Supplies
In July and August, the churches collected school supplies for the children at Bell and Haw Creek Elementary Schools. These supplies make it possible for children whose families struggle financially to have a successful start to the school year. Cash contributions extend this support even further and help to purchase additional supplies for the classrooms as well as $25 Ingles gift cards for the school faculty to share with families in need during the year.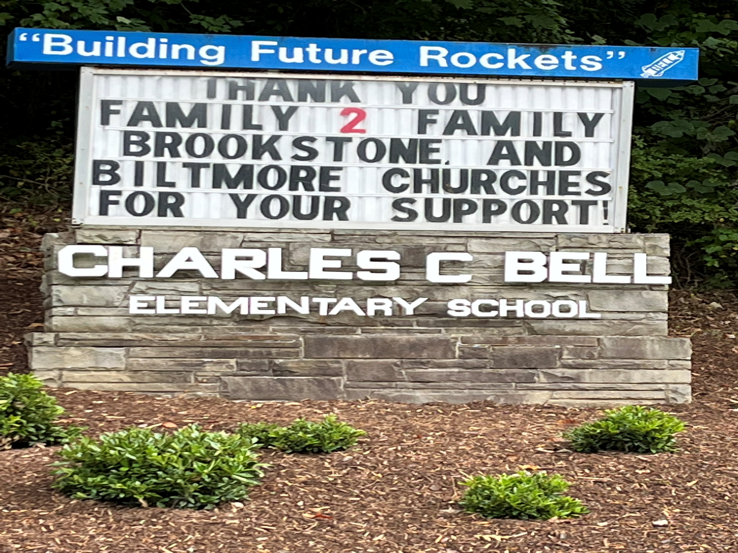 I would just like to extend our gratitude again from the school for this support.  Your hearts and hands are felt with true appreciation from our faculty, students, and families at Charles C. Bell.
Daniel P. Fusco, Principal
Peanut Butter for Student Backpacks
For some children in our community, food is scarce on weekends so our churches provide jars of peanut butter, along with items provided from MANNA Food Bank, that are confidentially placed in their backpacks before they leave school on Fridays.
Clothing, Shoes & Other Needs
As the school principals or counselors learn of critical needs, they know they can call on the our churches to step up and fill the gaps, providing clothing, shoes, or other specific needs so these children can more easily focus on their lessons.